Board of Directors

Diane Giarratona

Diane & Tom Harrington 

Cindy Hersom 

Jill Long 

Alison Moger 

Robin O'Keefe 

Marc & Ann Provost 

Ellen Bellos 

Demetra Sutera 

Laura Pezzolesi 

Paula Peltier 

Sharon Beaney

Betsy Lewis 

​Virginia Armstrong (WebDesign)

Kelsey Shannon Bartol 

Harrington

was an angel on Earth.  

Kelsey S Harrington Foundation 

5 Sea Meadows La.

Waterford, CT. 06385

WELCOME to the Kelsey Shannon Bartol-Harrington site 

home of the philanthropic organization supporting special needs children and their families 

in New London County since 2006.


Kelsey continues to inspire and share her light with others.  

We are so grateful to have had her presence in our lives.


The Kelsey S. Harrington Foundation, established in 2005, is a 501C tax-exempt foundation. All donations are tax deductible in compliance with the IRS code.

"Every child is gifted.  They just unwrap their packages at different times." -- unknown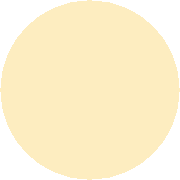 Check out these Parent Resources and other related links!!

(article in Waterford Patch April 30, 2012)

The Kelsey Shannon Bartol Harrington Foundation 

was created in 2008 to honor the memory of a severely  challenged, heroic little girl who affected hundreds, now thousands,of people across the US. Kelsy's story gives us all hope and faith in the promise of science combined with the love, faith and persistence of the special needs community.

Since the Foundation launched, we have provided hundreds of scholarships for local high school seniors, and also supported hundreds of special needs children at the Arc-sponsored Summer Camp Harkness!

Be sure to visit
 Kelsey's Vision
, a multi-sensory interactive room, filled with fun activities, at the 
Children's Museum of Southeastern Connecticul! 
Click here for more information.
Please support our work by attending our fun-tastic fundraisers! 


Since our founding in 2008, the KSBH Foundation has provided over $350,000 to advocate for children needing special care.

The positive impact on these children and their families would not be possible without you.

Thank you for partnering with us in our concern for these children and their families.